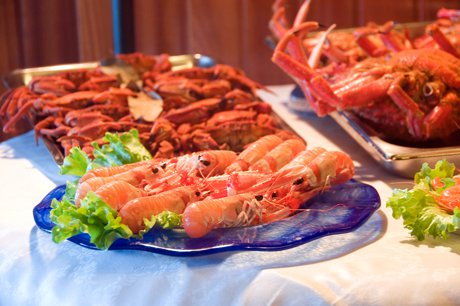 Brusly property owners indulge their cravings at the Louisiana Bayou Bistro. Critically acclaimed, the bistro menu boasts classic bayou dishes with a lavish southern flair. Appetizers set the mood. Down home goodness is well represented with crab cakes, cajun fried pickles, pepper jelly shrimp and fried eggplant ponchartrain. Bayou specials include seafood stuffed tilapia, creole honey glazed chicken breast and shrimp alfredo. Juicy steaks such as Black Angus choice ribeye make mouths water. Be assured that the red beans and rice, mustard greens, sweet corn and coleslaw have not been forgotten. These favored sides are cooked up just how folks enjoy them. Po boys, sandwiches and chicken baskets are scrumptious choices for grabbing on the go, so get them while the gettin's good. Temptation effortlessly wins the battle so don't even try to resist dessert. Decisions are hard when trying to select either turtle cheesecake or bread pudding with bayou rum sauce.
Residents Living in Brusly Celebrate With Style
Entertaining is no easy feat. Successful hosts know impressive social gatherings focus on the details. Louisiana Bayou Bistro helps out in a hurry with eye pleasing spreads. Leave the cooking to the experts. From large to small gatherings, simple fare to lavish fixes, they have got it down. Catering is extensive and professional. Onsite and offsite options meet the needs of all occasions. Menu choices range from barbeque and picnic layouts to wedding feasts and seafood boils. Forgetting to worry is effortless with these experts on your side. Call 225.749.6354 to talk to a party planner and mark a date down on the calendar.
Those who love the taste of Louisiana Bayou Bistro can bring some of the deliciousness back to their Brusly property. In the deli and gift shop frozen soups and meats, seasonings, jellies and rubs are prepackaged and ready to add to the kitchen pantry or freezer. These culinary shortcuts are solution solvers for when impromptu guests invite themselves over for dinner.